2021
10-18
KLOX Held National End-Seller Demonstration Site Meeting, Accelerating Expansion in Key Medical Beauty Markets
On Oct. 18, KLOX successfully held National End-Seller Demonstration Site Communication Meeting with the participation of more than ten distributors and twenty institutions in key medical beauty markets, represented by Beijing, Guangzhou, Shenzhen, Shanghai, Chengdu and Changsha.
Mr. Liu Zhongjun(Cena), Chief Operating Officer of KLOX Biomedical Group, General Managers of each business division of KLOX, and President of Central Research Institute attended this meeting to plan and deploy the implementation of the demonstration sites.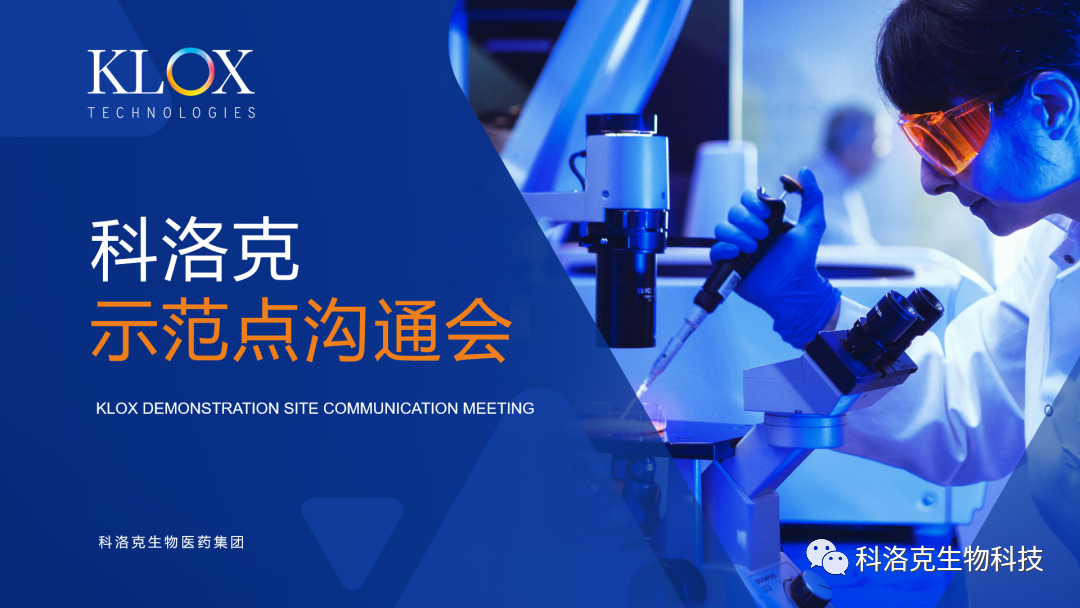 During the meeting, three executives from the company gave a detailed introduction to the company's profile, advanced FLE mitochondrial regeneration technology and Kleresca, KLOX's medical beauty brand.
Kleresca upholds the brand philosophy of "leading a novel medical beauty lifestyle", providing beauty lovers with innovative, efficient, clinically-proven and technology-based medical beauty technologies and products, which are highly effective in the fields such as anti-aging and skin rejuvenation, sensitive skin repair, rosacea and acne treatment.

During the meeting, Ms. Huang Yufeng(Alice), Deputy General Manager of Medical Beauty Division, presented a plan for the promotion of the demonstration sites, explaining in detail the four aspects of partnering process, company support, distributor cooperation and demonstration site landing, which pushed the meeting to the climax and laid a solid foundation for the smooth cooperation with demonstration sites.
Since entering the Chinese market, KLOX has been recognized by many medical experts and medical beauty experts in China for its advanced and innovative technology, efficient and reliable products and services. On this basis, KLOX is accelerating the expansion in key medical beauty markets.
At present, the medical beauty end-seller demonstration sites have covered 20 cities in China, including Beijing, Shanghai, Jiangsu, Chengdu, Wuhan, Shenzhen, Changsha, Shandong, Henan, Xi'an and other regions, and the partnering institutions include Beijing Meiyan Clinic, Wuhan Taoran Dermatology Clinic, Chengdu Bravou Medical Beauty Hospital,  Changsha Yibaili Medical Beauty Clinic and other high-level professional institutions
(For detailed info of each demonstration site, please leave the following message at KLOX's Wechat account: 示范点)
In the future, KLOX will continue to cooperate with end-sellers and distributors across the country to benefit more medical beauty consumers with KLOX's products.